Snippets from today's #MIFFDialogue

(17th Mumbai International Film Festival-2022)

Day-04, Date: 01 June, 2022
#MIFFDialogue is an engaging and enlightening conversation between filmmakers, media and participating delegates. Catch the highlights of Day-4 here:
1. Name of Film: 'Aruna Vasudev- Mother Of Asian Cinema'
Highlights from #MIFFDialogue addressed by Supriya Suri, Director of the film
" It's a biography on Aruna Vasudev, who had rigorously worked for promoting Indian Cinema. I am a cinephile and I have attended a number of film festivals. I always admired Aruna Vasudev and her contribution towards Indian cinema and this inspired me to do a documentary on her".
"Just like fiction film, documentaries have also plot lines. One needs to keep the structure in mind, which is very important. Most of us try to forget the core idea that we are trying to communicate. The centre of the movie should not loose its focus. "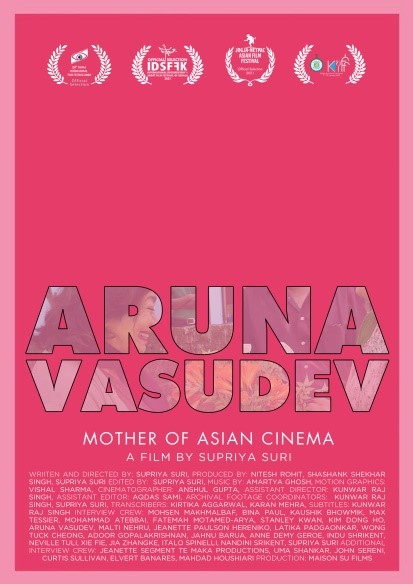 Synopsis:
Aruna Vasudev, Founder of Netpac, Cinemaya & Cinefan Film festival has touched lives of many in the world of Cinema. This documentary traces her roots from her humble origins in an undivided, British India to corridors of cinematic universe. Her journey as a film critic, cinema activist and an impresario, weaves a tapestry that connects the dots which make the large canvas we know as the Asian Cinema Renaissance. The Film explores her dynamism painted through a narrative unfolding lives of critics, filmmakers, curators and programmers who are hidden and remain unsung in histories of Cinema.
You Tube Link of #MIFFDialogue: https://www.youtube.com/watch?v=Ms7BbmvPBlM
2.Name of Film: Hati Bondhu
Highlights from #MIFFDialogue addressed by kripal Kalita, Director of the film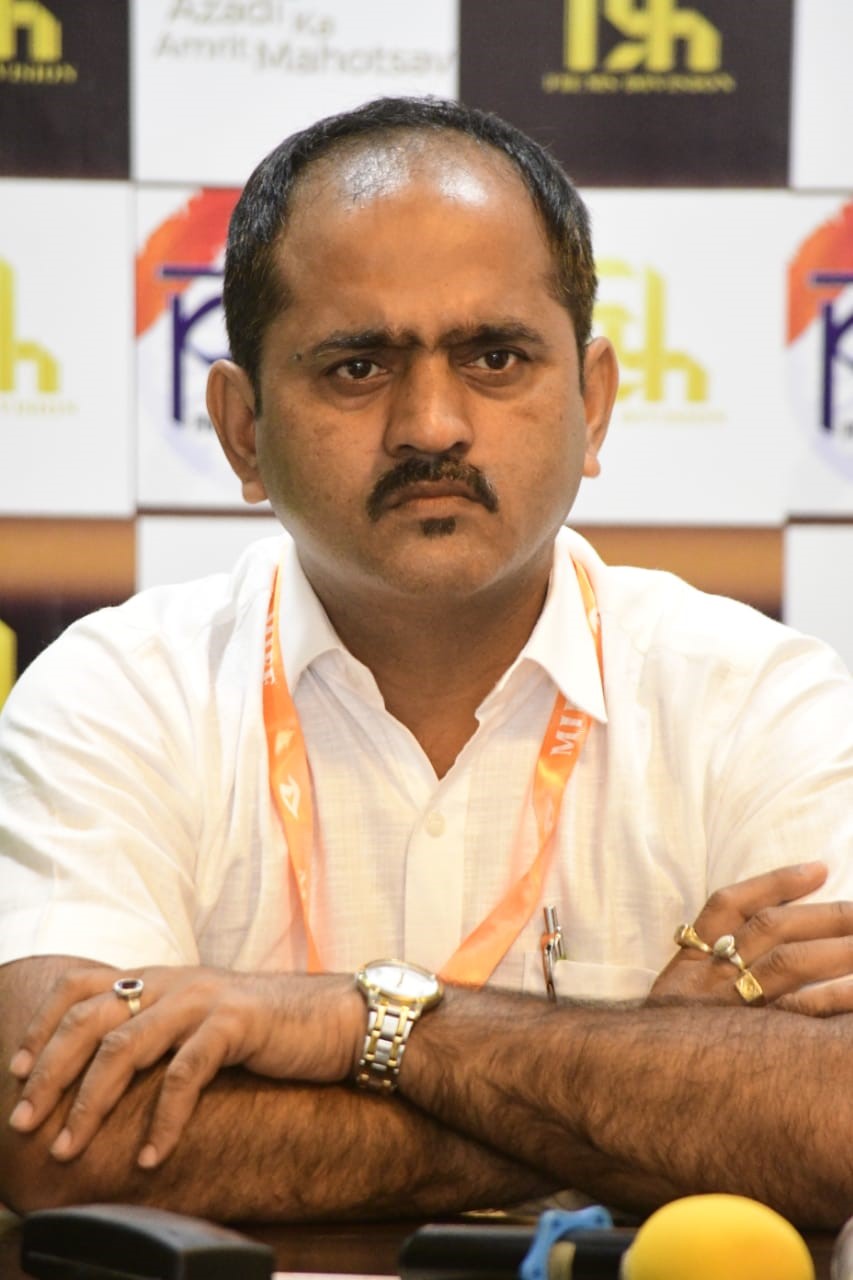 "With the destruction of forests in the recent times, habitat for elephant has been destroyed, for which the human-elephant conflict is rising. The film presents the tragic incidents arising out of this tussle and various initiatives undertaken by 'Hati Bondhu', a social organization working to provide food to elephants."
"In Assam if someone behaves uncourteously, we term them as 'Pashu' as if we humans are the only one who can be gentle and kind. Humans have a lot to learn from the animals and termed elephants as the true gentlemen of Assam."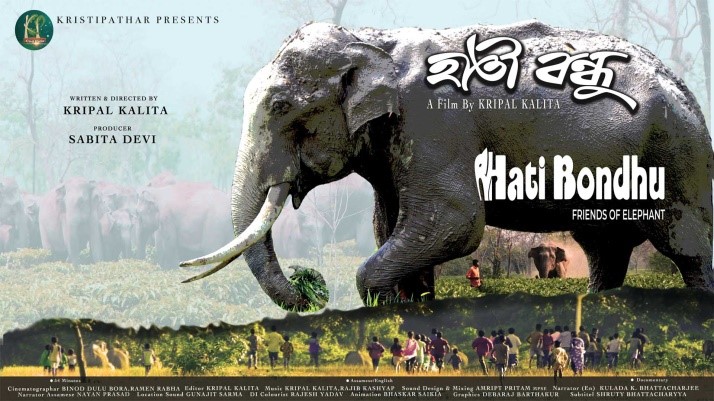 Synopsis:
With natural habitats getting reduced, the elephants are compelled to venture out and attack human habitats to satisfy their hunger pangs. This inevitable conflict has led to massive destruction of lives-both human and the pachyderms and crops. In order to avoid this, team "Hati Bondhu" has come up with several laudable measures to provide the Elephants with adequate food and habitats. This documentary showcases those creditable activities undertaken by Hati Bondhu, often taking life at risk, to prevent the Human- Elephant conflict and to provide these majestic creatures an environment for their natural living.
You Tube Link of #MIFFDialogue: https://www.youtube.com/watch?v=Ms7BbmvPBlM
3. Name of Film: Football Changthang
Highlights from #MIFFDialogue addressed by Stanzin Jigmet, Director of the film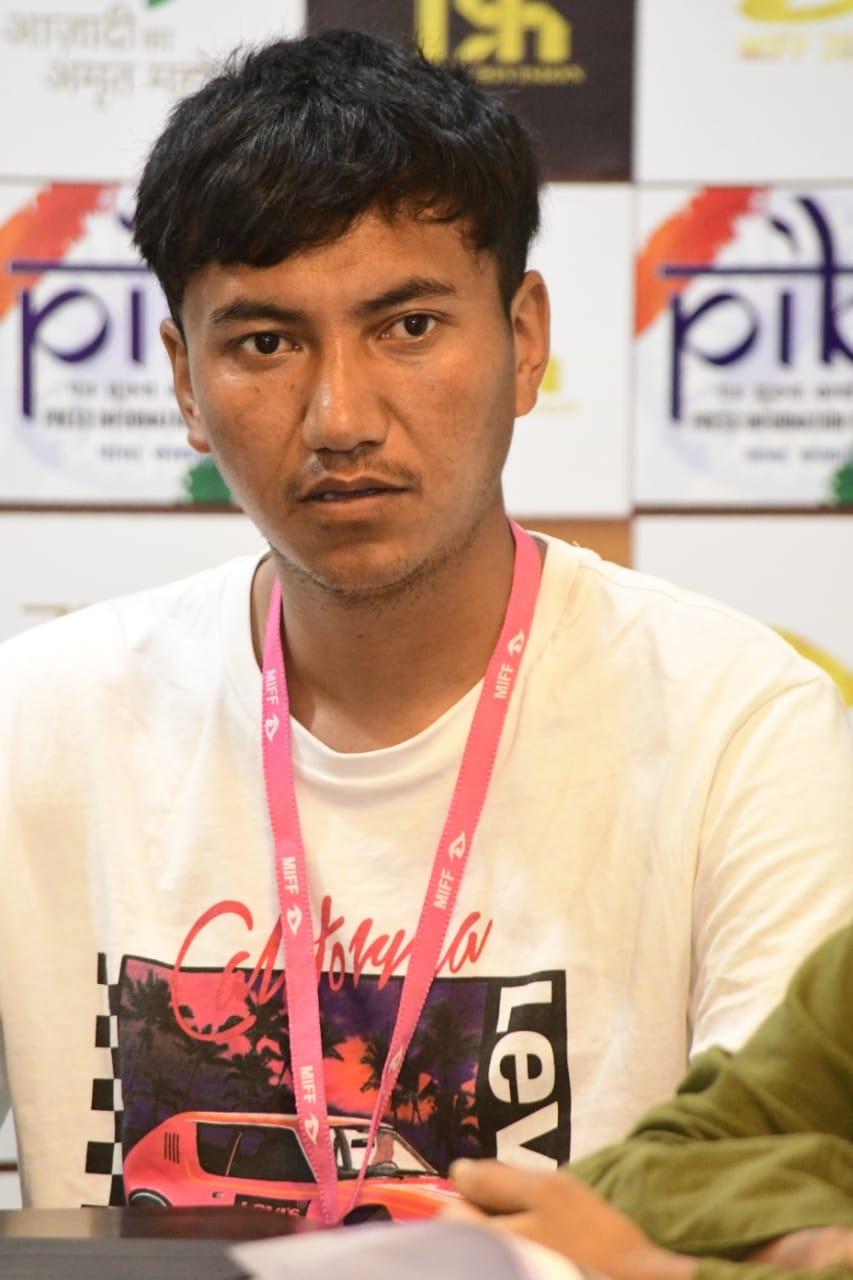 "The film was shot in a remotest village, located at a height of 14000 ft with a temperature 15-20 degree below the mercury."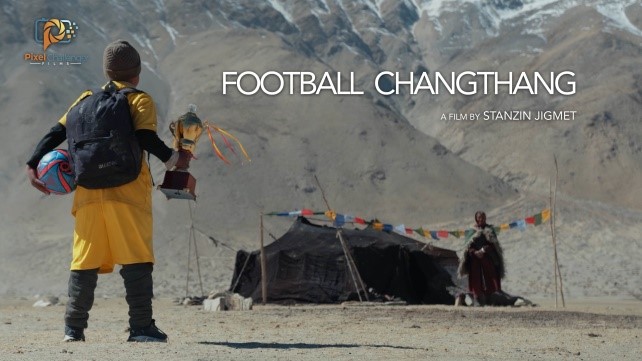 Synopsis:
Football Changthang is a low budget short film. The film was shot in Changthang, one of the remotest villages of Ladakh. It is a realistic fiction based on the top scorer of the tournament being organized by the collaboration of Toybank and SAVE. The main character is the grandma and her grandson, who loves playing football. The motive was to pay gratitude to the sponsors, with a message "every support matters." The kids got a platform and an opportunity to know their strength with their support. Kids from the remotest village participated in the tournament.
4. Name of Film: Closed to The Light
Highlights from #MIFFDialogues addressed by Nicola Piovesan, Director & Producers of the film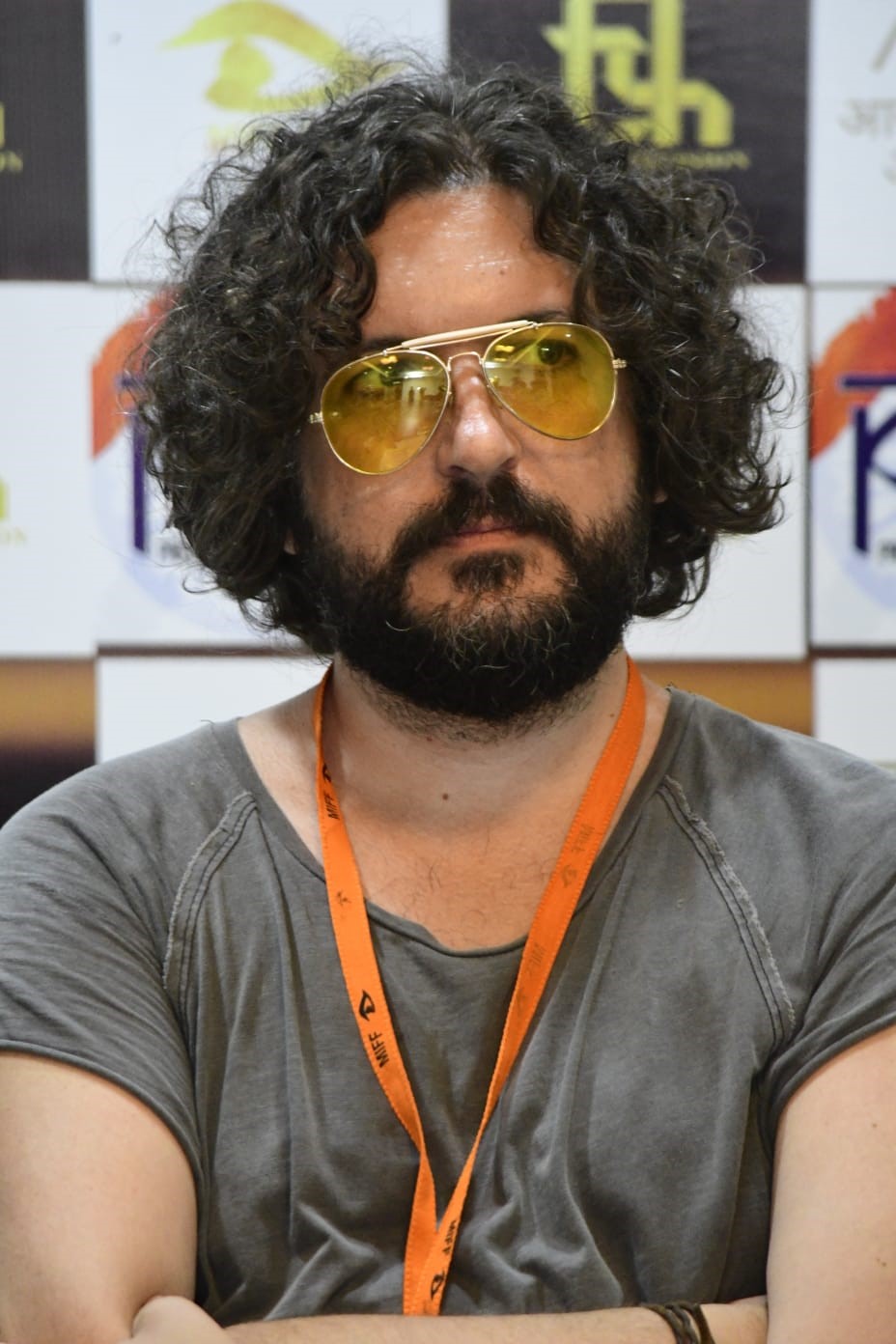 "This Short film is an Italian production which is set in 1944, during the second world war and the Italian civil war. It an episode about that era and it's about execution made by the black brigade towards the farmers. It's a single long take movie where actors are like freezing and only camera was moving, it was very challenging to do such experiment of long take.
"Since it's a period film, arranging costumes and other things was very challenging and costly affair for me as a producer and director."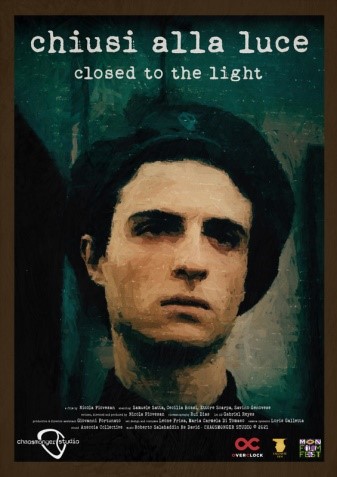 Synopsis
The film freezes in time the terrible tragedy of an execution that took place in Italy in the summer of 1944, to the detriment of innocent peasants. An articulated long shot in which everything is still and everything changes.
5. Name of Film: Backstage
Highlights from #MIFFDialogues addressed by Lipika Singh Darai, Director and Editor of the film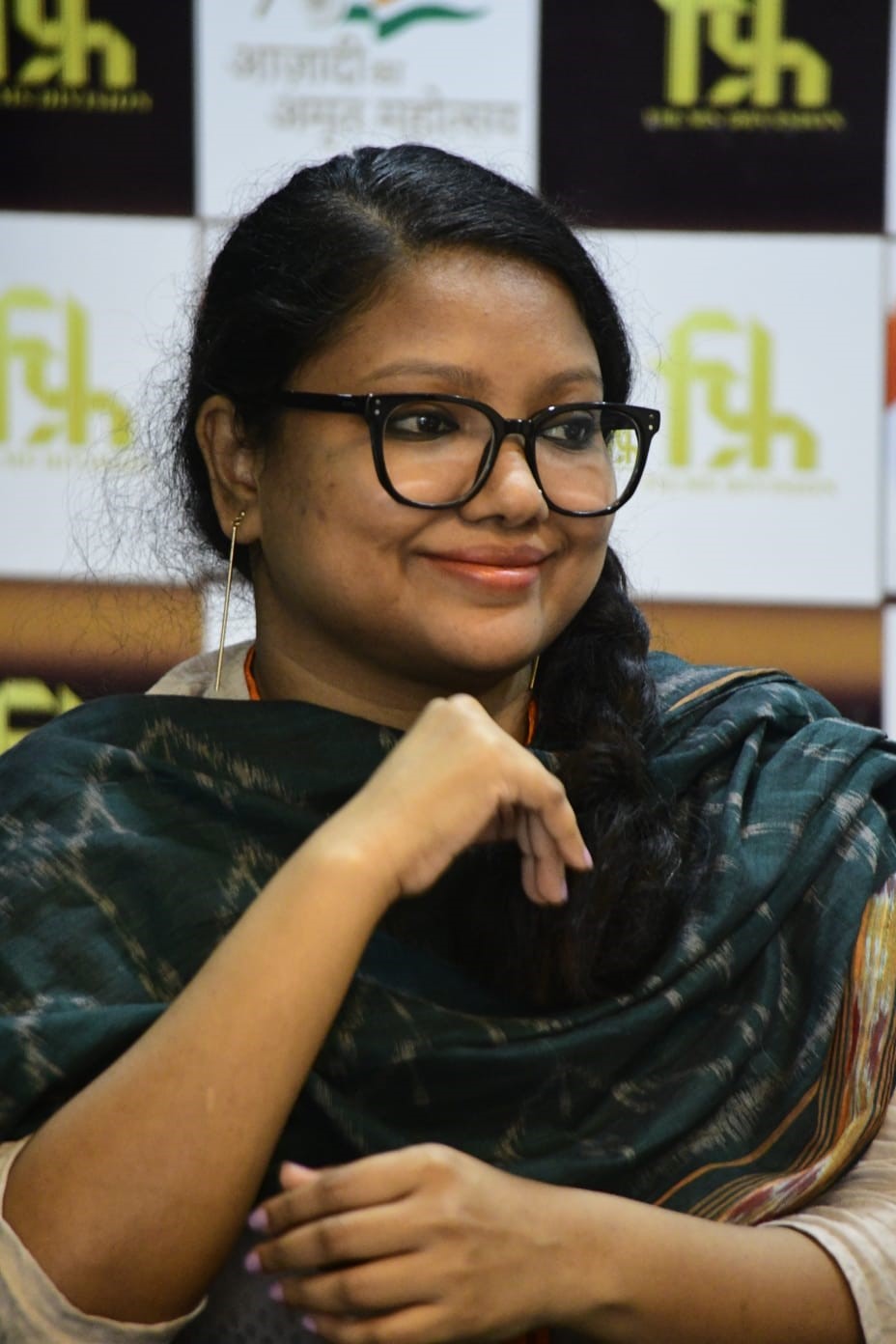 "My film is about the lives of puppeteers and their dying art form. I researched for one and half year. They are the last generation puppeteers of Odisha. After meeting them, I felt that I should narrate the story of this dying art. "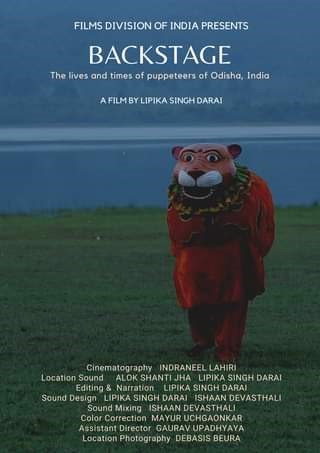 Synopsis
Puppetry in Odisha is considered as an art form that is almost dead. It is the only state that can boast of having four forms of puppetry the shadow, the rod, the string and the glove. The film explores the life and times of three veteran puppeteers who have contributed to the growth and survival of the forms. One of them after twenty-five years of silence wants to rebuild a troupe start travelling and performing searching for new audience.
6. Name of Film: Chhaya
Highlights from #MIFFDialogues addressed by Utsav, Director of the film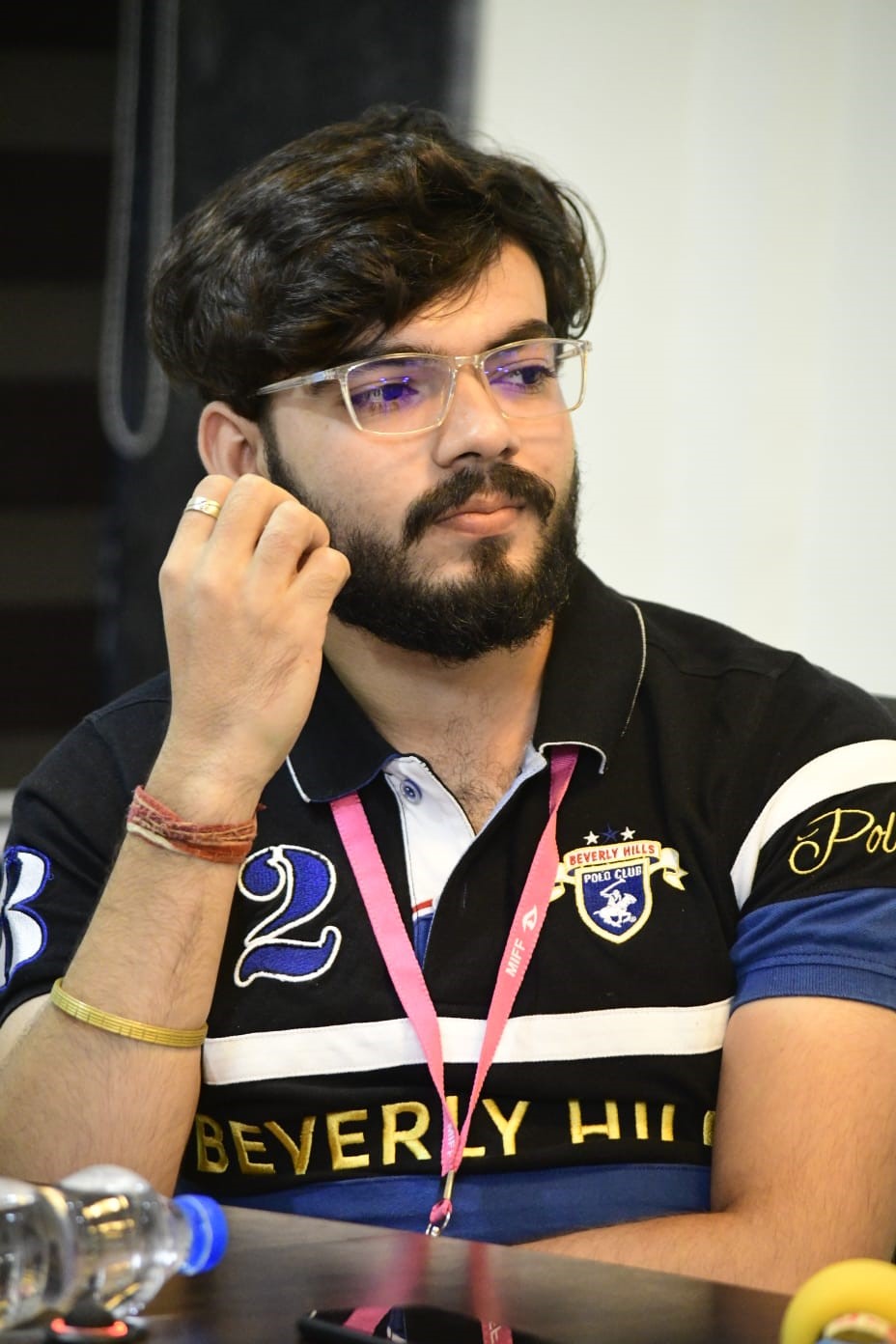 "This short film explores the second phase of Motherhood, based on a rural family. The film revolves around the word motherhood as the other side of this word fascinated me."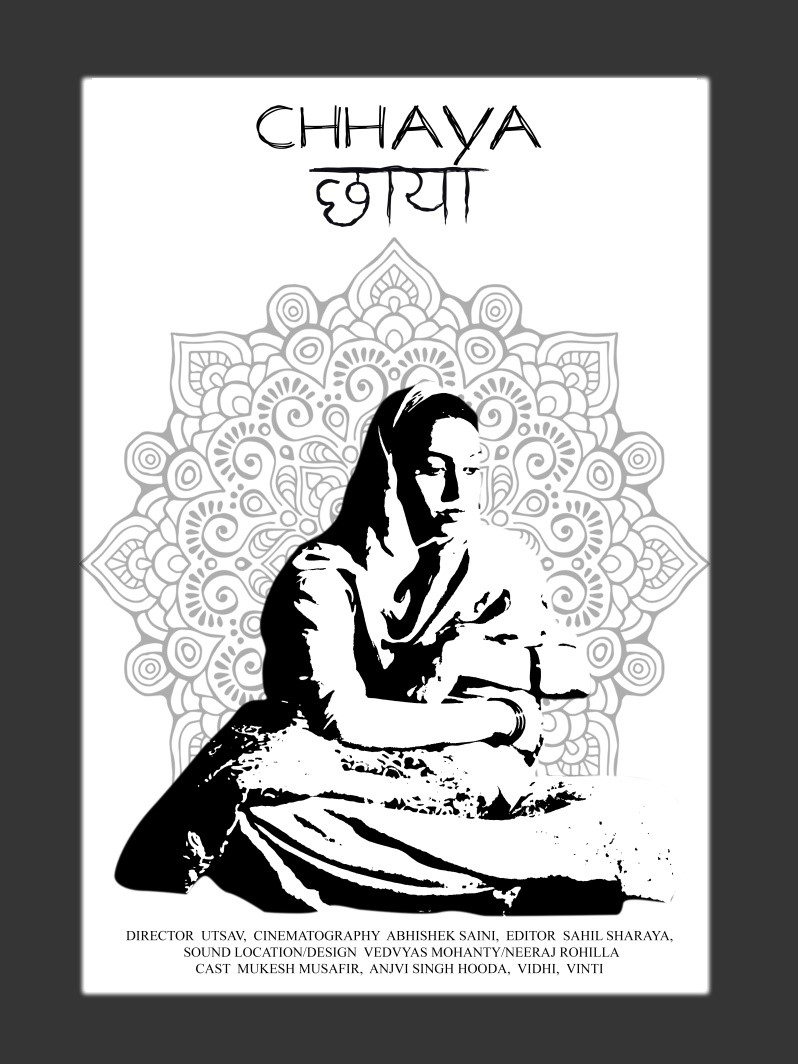 Synopsis
The film is set in 1980 in India. The life of Rakesh takes a difficult turn after second marriage. He is trapped between his second wife, his children as well, which was built on a mortgage. The circumstances force him to ma the crucial yet tough decision of being with either his newly wedded wife his loving children. The story is underpinned by the myth of Chhaya shadow-like ghost that kills people.
For watching the #MIFFDialogues : https://www.youtube.com/watch?v=voun4NcTkUU
7. Name of Film: Inaam
Highlights from #MIFFDialogues addressed by Shahnawaz Baqal, Director of the film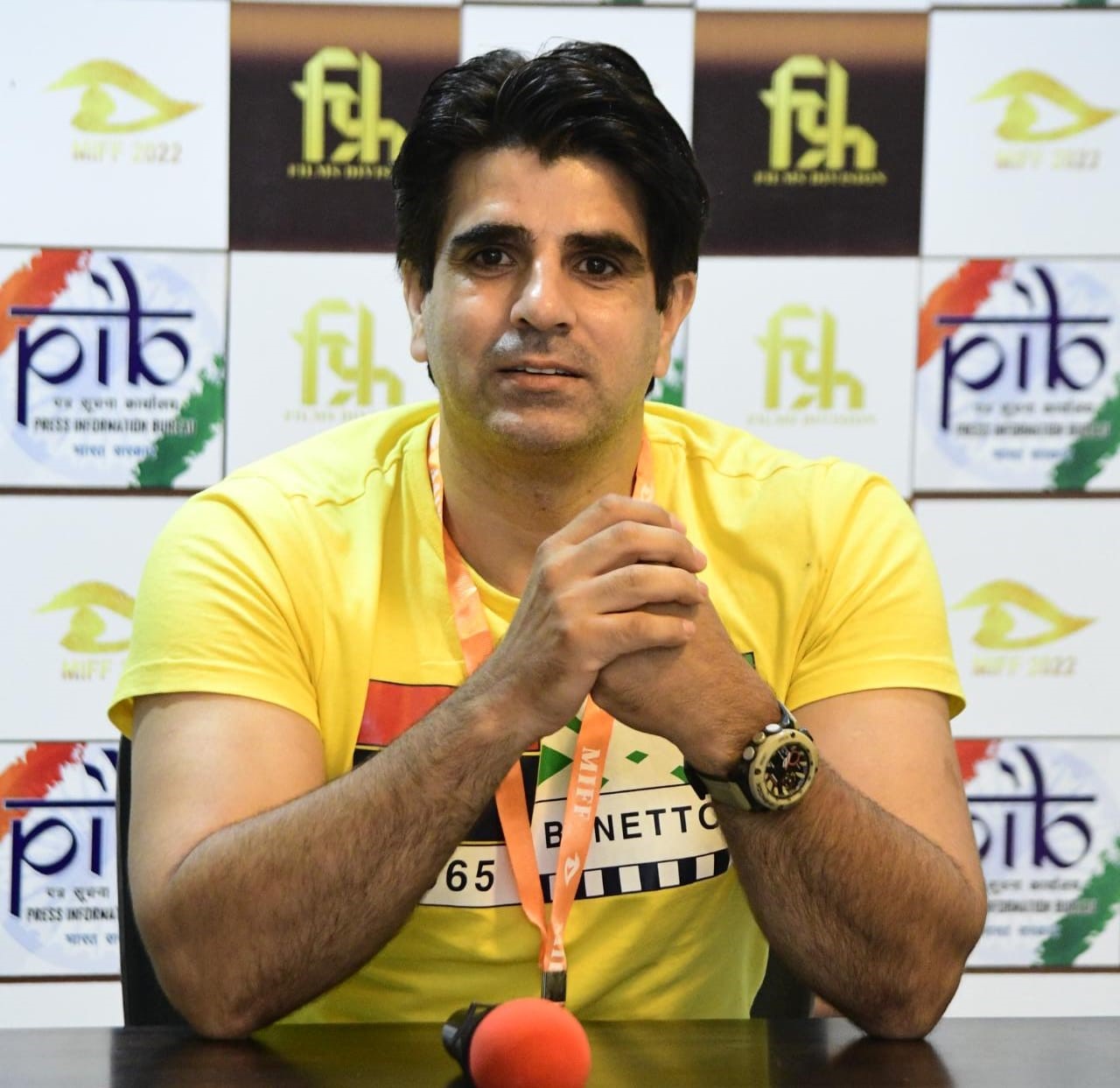 "We have worked with 15-16 characters in the film and there is not a single dialogue and it was intentional. It is all about the stone pelters who are the youth of Kashmir."
"Every character in my film were non actors, after thoroughly identifying them we went through a great experience of organizing acting workshop"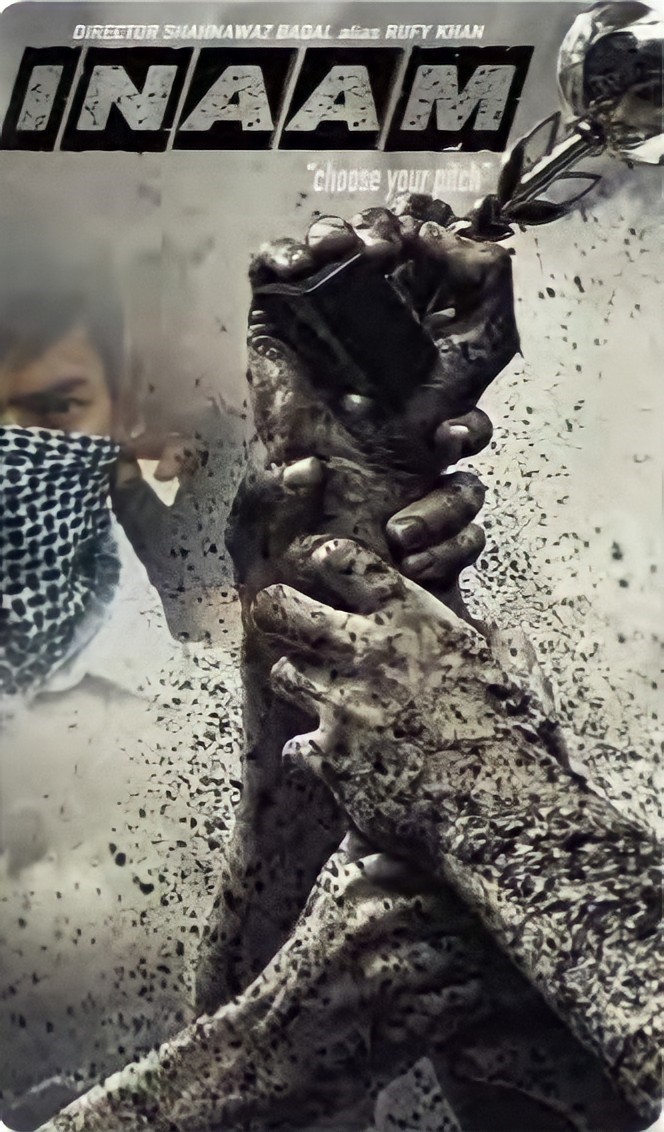 Synopsis
When cricket players start using their talent on a different pitch, what are the consequences they will face for this whimsical adventure?
8. Name of Film: Radha
Highlights from #MIFFDialogues addressed by Bimal Poddar, Director of the film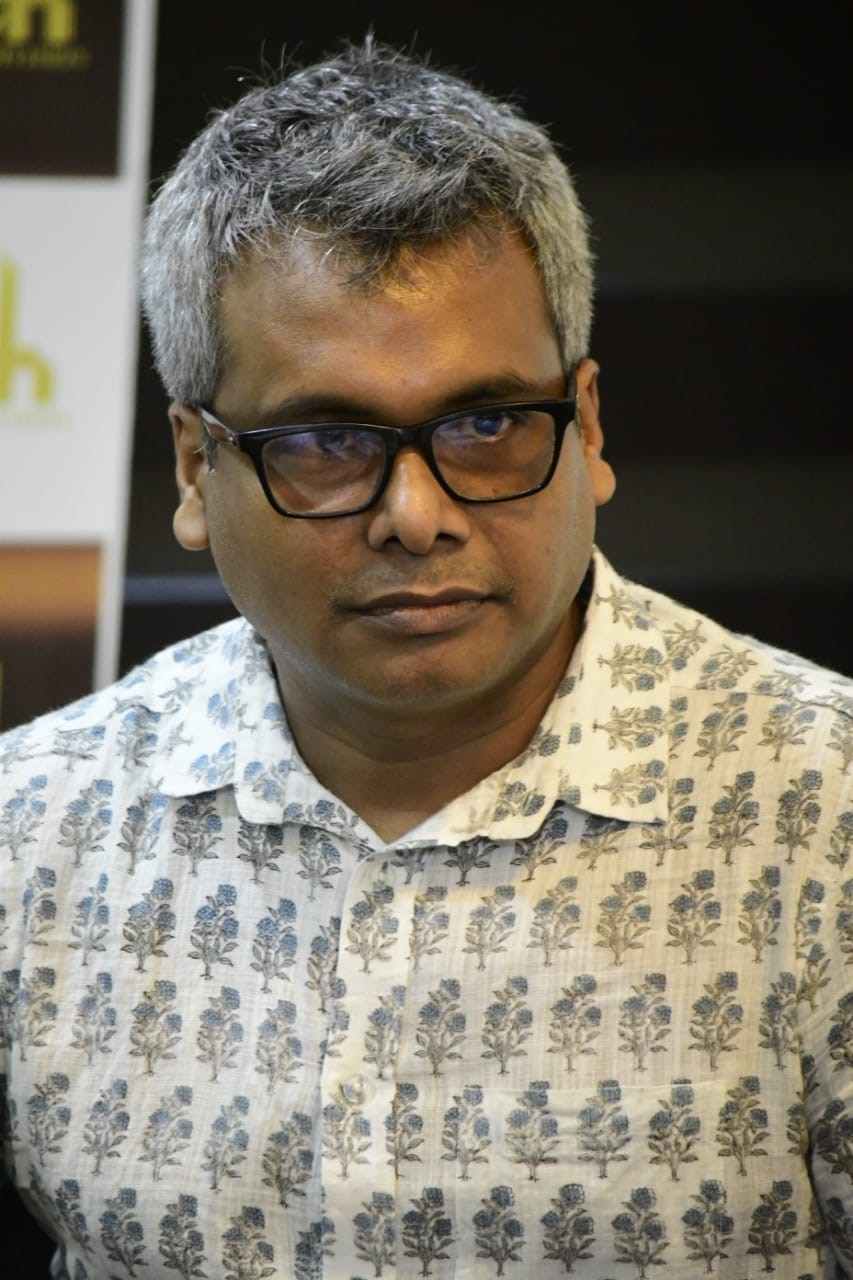 It's a preconceived notion that animation films are made for children. In order to change this I have made this animation film for the broader audience."
"There were too many technicalities involved in the process but we tried to maintain the artistic ,visual aesthetics of the film"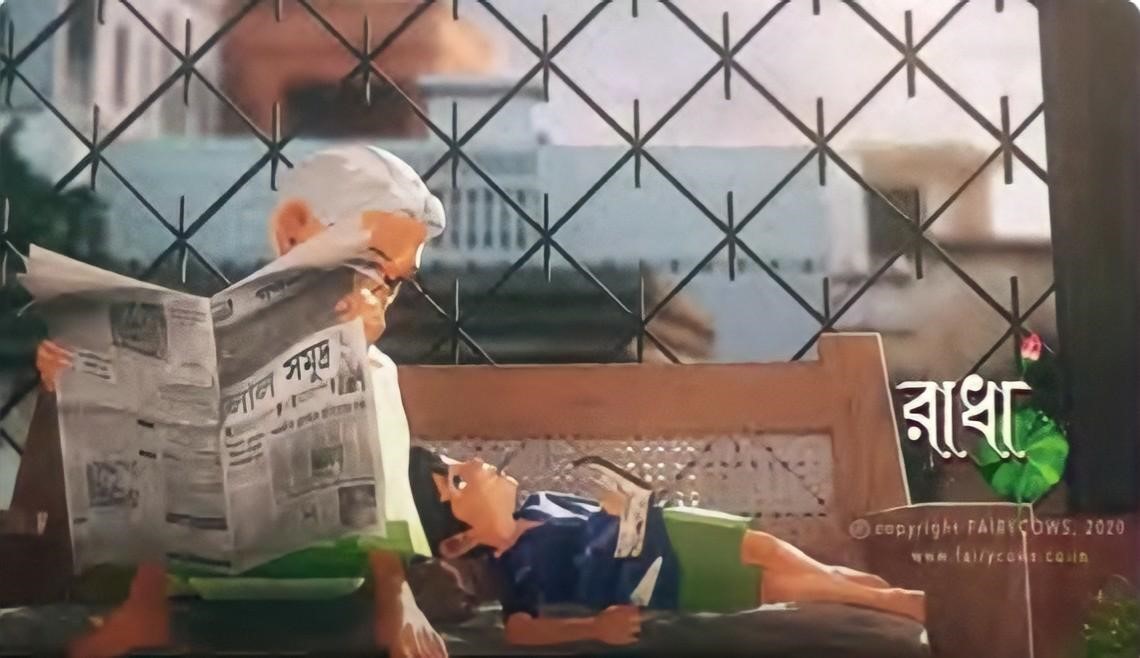 Synopsis
The story is set in Calcutta and revolves around Radha, an elderly lady and her relationship with a young boy, Krishna, who she has nurtured with all her heart. Destiny, however, separates them and she longs to see him. The film compares this longing to Radha's wait for Krishna after he left her in Vrindavan; Puranic stories tell us that Krishna and Radha remain incomplete without each other.
9. Name of Film: SCREAMING BUTTERFLIES
Highlights from #MIFFDialogues addressed by Aimee Baruah, Director of the film
"This documentary isn't just a subject for me; I have closely observed the victims and the way they expressed themselves made me want to know more about their experiences in life. I didn't have to convince them but they themselves came forward to share their stories"
"For me they aren't just some mere film characters but original people who went through terrible experiences. And if we don't observe their pain closely, we won't understand their hardships"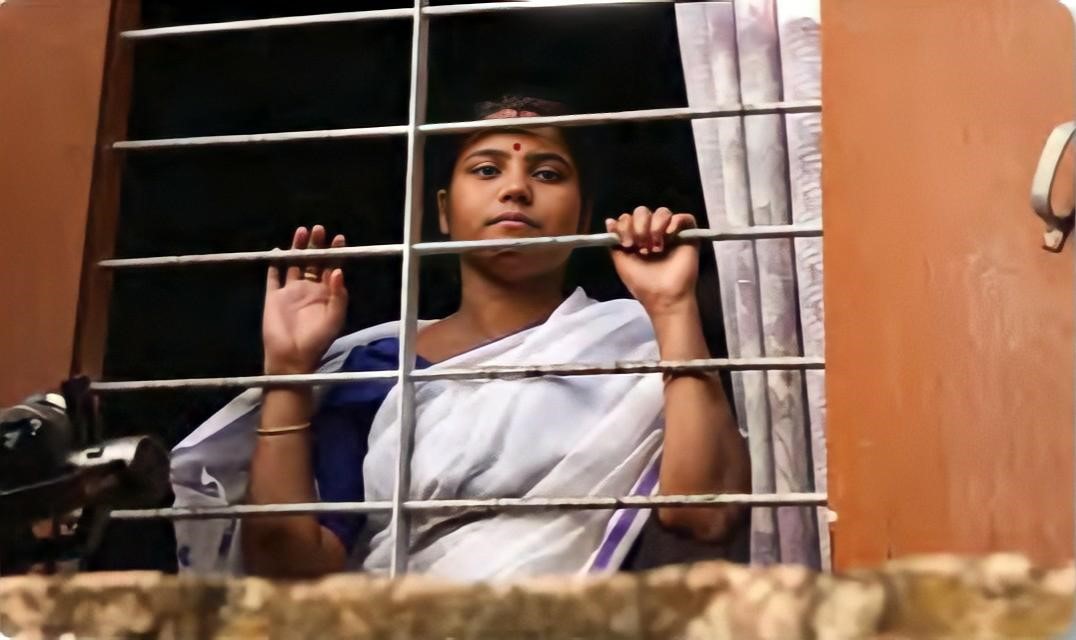 Synopsis
We felt the changes when the waves of familiar rivers changed. We felt the pain when we saw scratches in the bosoms of hills. As if it has snatched away its own life, breath and dreams. Like many other states of India, Assam too has recently witnesses solid proof of such phenomena. We want to bring this reality to you, to your thought, to your rational understanding.