Union Minister Shri Sarbananda Sonowal espouses for Environmental conservation; plants Thekera sapling by the bank of Brahmaputra in Pandu on Environment Day

100 medicinal saplings planted by 100 individuals along with the Union Minister at the same time on World Environment Day

Highlighted #SaveSoil campaign as an inspirational campaign to address soil crisis
On the occasion of World Environment Day, the Union Minister of Ports, Shipping & Waterways and Ayush, Shri Sarbananda Sonowal planted a sapling of Thekera, scientifically known as Garcinia assamica, by the bank of Brahmaputra in Pandu, Guwahati today. The minister joined 100 doctors, engineers and government officials to plant 100 medicinal plant sapling with proven medicinal properties.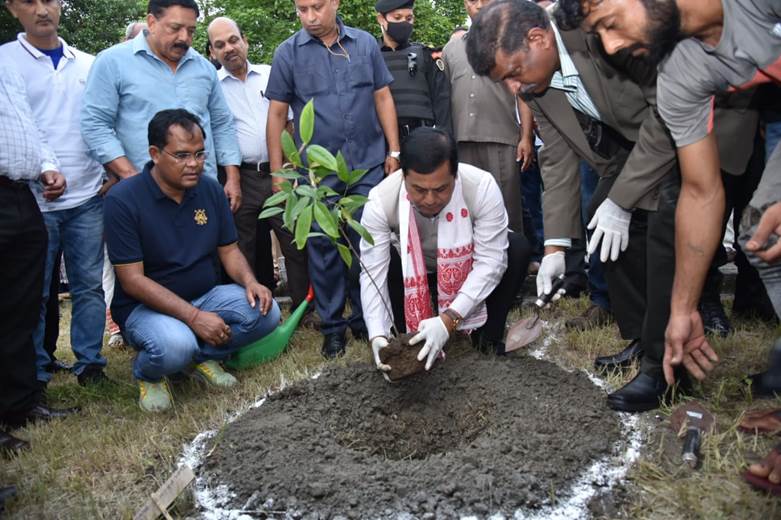 Speaking on the occasion, the Shri Sonowal said, "This year, the people world over are celebrating world environment day around the reality that we have 'only one earth'. We must realize it and take steps for preservation and conservation of our environment. Our leader, Prime Minister Shri Narendra Modiji has taken serious note of this issue and has taken sincere steps to create a situation of ecologically sustainable development. In Assam, we are blessed by the natural bounty provided to us by the almighty. But, we must preserve and conserve them in a way that allows us to prosper without causing harm to the environment. We are taking steps to re-energize our national waterways for both passenger and cargo transport. The vision of Modiji is to replenish inland waterway so that our growth & progress are both economical and ecologically sustainable."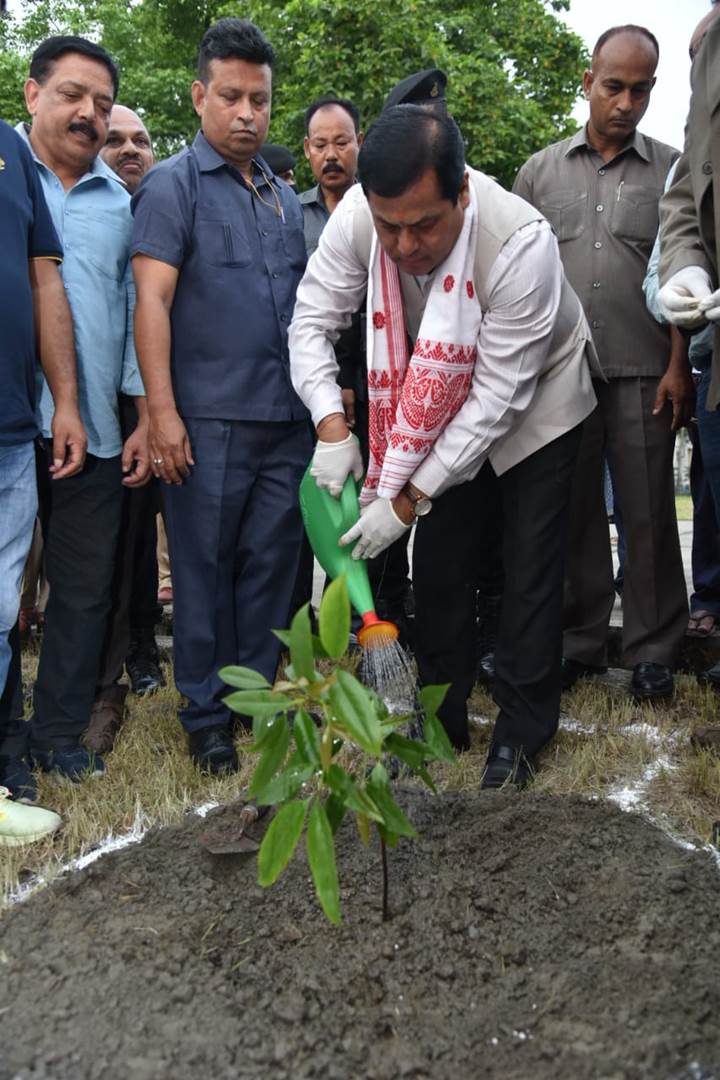 Adding further to the cause of planting medicinal plants, the Union Minister said, "Assam is blessed to have a host of medicinal properties which can enrich our quality of lives. We must celebrate this gift from the god and promote planting of such medicinal saplings that not only adds to green cover but also helps us heal from many illnesses. I am happy that I could join so many of you today to plant as many as 100 medicinal plants in this pristine place by the bank of mighty Brahmpautra."
Highlighting the importance of soil crisis, Shri Sonowal said, "Today, I had the great privilege to attend a session on crafting a conscious planet, which was jointly led by our leader, Prime Minister Shri Narendra Modiji and Shri Sadhguru ji. India is taking global leadership to tackle the challenge of climate change. Led by our Modiji, a responsible enviornmental action is driving our green initiatives to make world a better place. I would like to thank Sadhguru ji for embarking the inspirational journey of 30,000 kms across 27 countries in 100 days to spread this message and make people aware to address the soil crisis and save soil."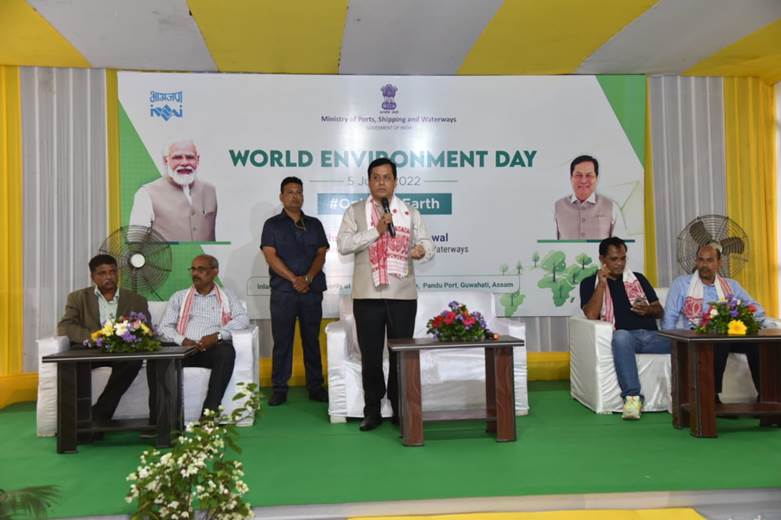 The event was attended by Lakshya Konwar, Vice President, Sports Authority of Assam, Ranjit Majumdar, Advisor, Assam Village Defence Party, Government of Assam, Dr Ramakanta Sarmah, Principal, Government Ayurveda College, A Selvakumar, Regional Director, Inland Waterways Authority of India (IWAI), Dr Dinesh Baruah, Assistant Director, Central Ayurveda Research Institute (CARI), Dr Amulya Ratna Sahoo, Officer in Charge, Regional Research Institute of Homoeopathy, among many other officials and dignitaries.